Join the first feminine community dedicated to sustainable fashion
Olistic the Label celebrates a confident, free and radiant femininity. Created by a woman for women, our brand is rooted in values of sharing and caring. Alongside our artisans and women's communities, we have forged authentic and long-lasting relationships. This community is now growing with Olistic Women: our communion of women sharing our values and invited to meet during exclusive events and confidential sales.
Join the Olistic Women community today by sharing with us your contact details (name, first name and email) by filling out our confidential form
A real life and embodied community
Olistic Women is an online community whose common values are deeply rooted in our real lives. To initiate encounters and encourage exchanges, the women of our community, all sharing a taste for elegant, feminine and virtuous fashion, are regularly invited to meet each other. Gourmet delicacies and festive times over a glass of champagne or a cup of tea, in carefully chosen locations or during confidential sales between friends, will allow everyone to enjoy moments of shared pleasure in a spirit of sisterhood.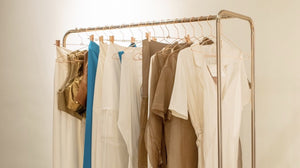 Fashion at the core of Olistic women's encounters
Our members share our belief that fashion can have a positive impact on our environment and our society. At the foundation of Olistic Women, beats the heart of sustainable fashion. Everyone is therefore naturally invited to private sales at preferential rates and enjoys exclusive access to future pieces, available for pre-order. Members of Olistic Women also benefit from our exclusive bespoke fashion service alongside our designer: the assurance of a perfect outfit and access to the backstage of our brand.
Sharing, fundamental value of Olistic women
Olistic Women is an inclusive community, based on the values ​​of transmission. Each member can, through sponsorship, invite their friends to join Olistic Women. To celebrate the extension of this community, Olistic the Label slips into all the first orders of its future allies a gift in accordance with our holistic philosophy. And because love is shared without diminishing, a second sponsorship allows any Olistic Women godmother to benefit from a 15% reduction on the collection.